Brooklyn Pizza Crew
758 Nostrand Ave, Brooklyn, NY 11216
Order now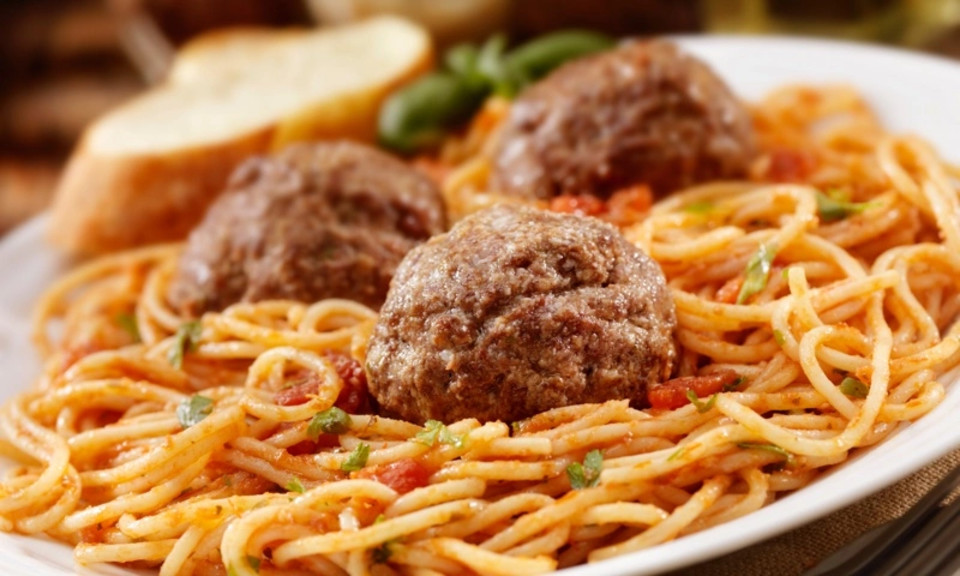 Jeffrey
The ONLY pizza worth buying in this area. Real cheese, flavorful crust, real tomato sauce. Most pizzerias on grubhub use low quality ingredients; rubbery "cheese" and a crust slightly more flavorful than the cardboard box it came in. And the worst part is that these lower quality pies are priced the same! Brooklyn Pizza Crew pizza is top quality! Don't waste your money buying lower quality pies from other pizzerias.
Dawn
I tried them when they first took over for Mike's pizza. I hated it the sauce was sweet and the cheese was skimpy. Speed up to last Friday, its always crowded so I gave them another shot. The pizza was not only fresh, hot, arrived ahead of time. The crust was never the issue as a matter of fact it was the lone redeeming quality. Thumbs up!!!!
Alena
Can I just say that I LOVE them? I'm writing a review, and I don't write reviews.

I'll keep it simple - I have celiac, so I MUST eat gluten free. But I'd order their gluten free pizza even if I didn't "need" to. Thanks for being my new go-to pizza spot! Welcome to the neighborhood.
Julia
The sausage grandma pie was truly wonderful. I had a cold at the time, and it made me feel so much better. The Caesar salad was a little "meh", but the pizza was huge and provided three meals for two people. I look forward to a future order.
Emma
amazing gluten free pizza! it didn't taste like cardboard! the best I've found in NYC. the pizza was on time, hot, and delicious. I will definitely be ordering from here again - and highly recommend for those who also follow a GF diet!
Evan
I love Brooklyn Pizza Crew. Every Pizza I've ordered from here is delicious and good price. What really impresses me about Brooklyn Pizza Crew is their attitude towards mishaps! I ordered a pizza that was on accident delivered to my personal address instead of the one I listed for delivery. I think this was more a mishap on Seamless's part but Brooklyn Pizza Crew instantly refunded and gave me an apology. It's worth it to have a pizza joint like this around due to the healthy relationship and just delicious food
Charles
I love Brooklyn Pizza Crew! I've never been a crust person but their square pie is so good I always take the corner pieces for myself! I'm sad they stopped selling the apple gorgonzola pizza, it was so good but the tartufo is my favorite white pizza. All their ingredients are really fresh and delicious, I've never had a bad pizza from here
Dennis
I stopped in after work last week before delivery was started. The place was clean, w/ a friendly staff. I tried the apple/bacon, a calabrese, and a grandma. Best pizza so far in the area. Its so good. The only problem is that now that they deliver, I won't interact w/ the staff, haha. But this is my new pizza spot.
Emily
Whoa. The pizza was delivered to my door from 20 min of ordering it. I couldnt believe it! Pizza was so hot I had to wait a bit for it to cool for me to eat. Exactly what I ordered and super yummy!
Got the right flavor of San Pellegrino too!
Thank you Brooklyn Pizza Crew!!
Robert
Having tried several pizza options in Crown Heights, safe to say this is the best. The cheese/sauce to dough ratio is legit, plus it was piping hot when it arrived. If you've ever eaten at the HQ in Williamsburg, you can expect the same here.
About us
Dessert, Dinner, Gluten-Free, Healthy, Italian, Late Night, Pizza, Salads, Vegan, Vegetarian
Today

Delivery: 11:15 AM - 10:15 PM

Takeout: 11:30 AM - 10:15 PM

Delivery

Monday:

11:15 AM - 10:15 PM

Tuesday:

11:15 AM - 10:15 PM

Wednesday:

11:15 AM - 10:15 PM

Thursday:

11:15 AM - 10:45 PM

Friday:

11:15 AM - 11:30 PM

Saturday:

11:15 AM - 11:30 PM

Sunday:

11:15 AM - 10:15 PM

Takeout

Monday:

11:30 AM - 10:15 PM

Tuesday:

11:30 AM - 10:15 PM

Wednesday:

11:30 AM - 10:15 PM

Thursday:

11:30 AM - 10:45 PM

Friday:

11:30 AM - 11:30 PM

Saturday:

11:30 AM - 11:30 PM

Sunday:

11:30 AM - 10:15 PM